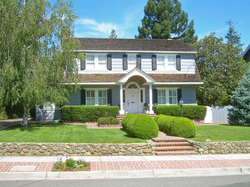 The housing market is finally roaring back. If you own a home or are thinking about owning one, the last thing you would want is to lose it.
The Homestead Act (M.G.L. c. 188, §§ 1-10) helps protects the amount of equity (the difference between your homes' fair market value and remainder of your mortgage) a homeowner has in their primary residence from most creditors. Section 3(b) lists the exemptions, which include among others, real estate taxes and municipal charges levied by the town in which the property lies; IRS income tax liens; MA Department of Revenue liens; the prior recorded mortgages on the property (and equity lines of credit); and MassHealth (nursing home) liens.
Additionally, the amount of equity protection you get depends greatly on whether or not you register a Declaration of Homestead with the Registry of Deeds. If your home does not have a registered declaration, the Homestead Act automatically protects up to one hundred and twenty five dollars ($125,000) of the equity your family has in your home. That may seem like a lot but given the current market, that would not cover the vast majority of homes in the event of a major lawsuit. On the other hand, by simply filing a Homestead Declaration with the Registry of Deeds, this protection jumps up to five hundred thousand dollars ($500,000)!
Pursuant to M.G.L. c. 188, § 2(b), individuals that are disabled or over the age of 62 can receive even greater protections. If you are above the age of 62 or disabled, your primary residence can be
personally
protected for up to $500,000. In this situation, if two of the owners are over the age of 62 or disabled, this protection can increase to one million dollars ($1,000,000). Furthermore, the owners do not have to be married to both qualify for an elderly or disabled person protection.
Therefore, filing one simple document can have a drastic impact on your ability to protect your home.
** About the Author: Matthew M. Cummings is an attorney who operates a practice out of Canton, MA. His practice can assist clients on a variety of matters including real estate, estate planning, probate, business, and litigation. If you would like to learn more about the Law Office of Matthew M. Cummings, you can visit its website at
www.matthewcummingslaw.com
.