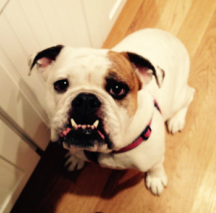 As anyone with a pet can attest, they become a part of your family. This is why it would only make sense that you would want to provide for them in your estate plan. Since a pet is property, you should consider putting provisions in your will stating who you want to care for your pet and tell this person beforehand.
Although you cannot leave funds directly to a pet, you can set aside funds that may only be used for the care of your pets. In 2011, the state enacted G.L. c. 203, § 3C called "An Act Relative to Trusts for the Care of Animals." When Massachusetts enacted the Uniform Trust Code in 2012, pet trusts became enforceable under
G.L. c. 203E, § 408
.
The inherent problem with these trusts is that, compared to a charity or individual being the benefactor, a pet cannot legally enforce the trust. Therefore, it is advisable to not only appoint a trustee, but also someone who cares for the pet, and someone that is responsible for making sure the trust is enforced, and who will receive the remaining trust funds once the pet passes away.
Additionally, it is worth noting that you should not excessively fund this trust. According to
G.L. 203E, § 408(c)
a court may reduce the amount if it "substantially exceeds the amount required for the intended use and the court finds that there will be no substantial adverse impact in the care, maintenance, health or appearance of the covered animal." Once the last provided for pet passes away, the trust will terminate. G.L. 203E, § 408(a). If the trust does not identify where the unexpended funds will go at this point, the fund will transfer according to
G.L. 203E, § 408(d)(2)-(4)
.
To learn more about pet trusts and set up a free meeting to discuss your estate planning options, contact the Law Office of Matthew M. Cummings at 781-828-4711 or by email at mmc@matthewcummingslaw.com.